On April 8, GoodSmileCompany have opened up their online shop to everyone oversea to pre-order the charity/support version of their flagship nendoroid and our beloved diva, Hatsune Miku. You can find more information about the ordering process on shining_robots. 1000 yen from each sales will be donated to relief efforts.

...

Annnnnnnd here's Aki-shachou's posting of a picture showing accesses they've gotten on their order page from North America.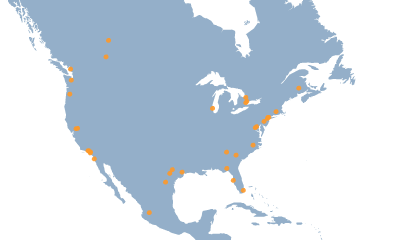 SonThe middle of US, I am disappoint.

C'mon, you know you want to buy her!